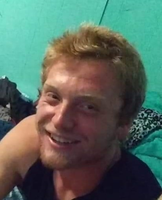 Addison J. Snyder
ONEIDA . . .
Addison J. Snyder, 20, of 175 Madison Street, Oneida, passed away on Wednesday, January 30, 2019, at Upstate University Hospital, Syracuse, following injuries sustained in an automobile/pedestrian accident in Rome, on January 23, 2019.
He was born on November 2, 1998, in Syracuse, the son of Richard J. Snyder and Tara (Hoch) Snyder.
Addison lived in Canastota most of his life, attending the Canastota and Oneida schools.
He worked in the Ferris Division of Briggs & Stratton Power Products in Munnsville, and had previously worked at the Sylvan Beach Amusement Park.
Addison was a very spiritual person, and was a fitness fanatic, who enjoyed rapping and spending time with his family and friends.
Surviving are: his parents, Tara Snyder and Michael Shanahan of Oneida, and Richard and Ruthie Snyder of Canastota; six brothers, Blaine Snyder of Oneida, Dylan Snyder of Canastota, Chace Snyder of Oneida, Jacob Snyder of Canastota, Mason Snyder of Canastota, and Dante Snyder of Oneida; one sister, Melody Snyder of Oneida; maternal grandparents, Traci and Kevin Assmus of Preston, MN, and David and Debra Hoch of Canastota; paternal grandparents, Dave and Shelly Snyder of Fulton, and Christine and John Winter of Canastota; maternal great grandparents, Marilyn and Donald Armlin of Statesville, NC; paternal great grandmother, Evelyn Christman of Canastota; aunts and uncles, Kaleena and Timothy Alberts of Baldwinsville, Asia Johnson of Rochester, MN, Zachary and Millie Hoch of Canastota, and Violet Winter of Canastota; as well as many cousins; and many many friends.
Calling hours will be held on Tuesday, February 5, 2019, from 3 to 7 p.m. at the J. Homer Ball Funeral Home, Inc., 201 James Street, Canastota. Funeral services will be held at 11 a.m. on Wednesday, February 6, 2019, at the funeral home. Pastor Jake Rashford of Believers Chapel, Canastota, will officiate. Burial will be in Whitelaw Cemetery, Canastota. Following the services, everyone is invited to a luncheon at Flo's Diner, 3223 Route 31, Canastota. In his memory, contributions may be made to BRIDGES (The Madison County Council on Alcoholism and Substance Abuse, Inc.), 112 Farrier Avenue #314, Oneida, NY 13421, or Wanderers' Rest Humane Association, Inc., PO Box 535, Canastota, NY 13032, with envelopes available at the funeral home.
J. HOMER BALL FUNERAL HOME, INC.
Canastota
A Trust 100 Family Owned Funeral Home
To make a donation to the family click on the Blessing Fund link to the left